Manifolds
MANIFOLD FROM BAR WITH REGULATING UPPER PARTS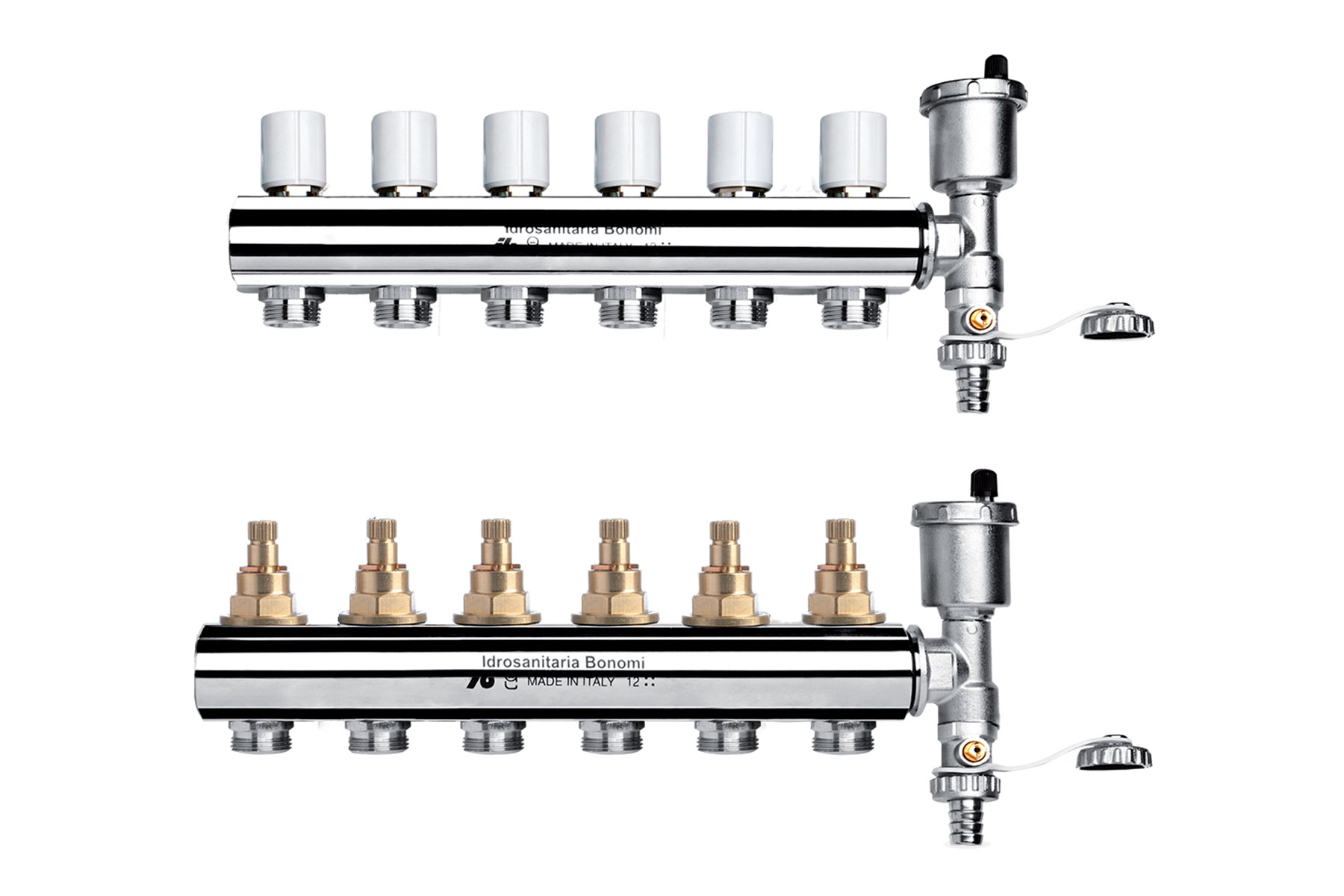 Pre-assembled bar manifold 
Finishing nickel-plated
Thread ISO 228
Temperature range min 0°C - max +95°C
Manifold suitable for distributing, interrupting and regulating heat transfer fluids. This preassembled manifold is composed by manual flow regulators for balancing circuits and shut-off valves suitable for electro-thermal actuators. Both collectors are supplied with automatic air vent terminals and with loading/unloading valves for the system.
Temperature control in every indoor space allows a proper management of heat loads, to considerably improve energy savings and environmental comfort.
It should be noted that the unloading terminals are supplied disassembled in separate packaging.
Leave us a message and you will be contacted soon
* Required fields