Stop and gate valves
ANGLE-SEAT VALVE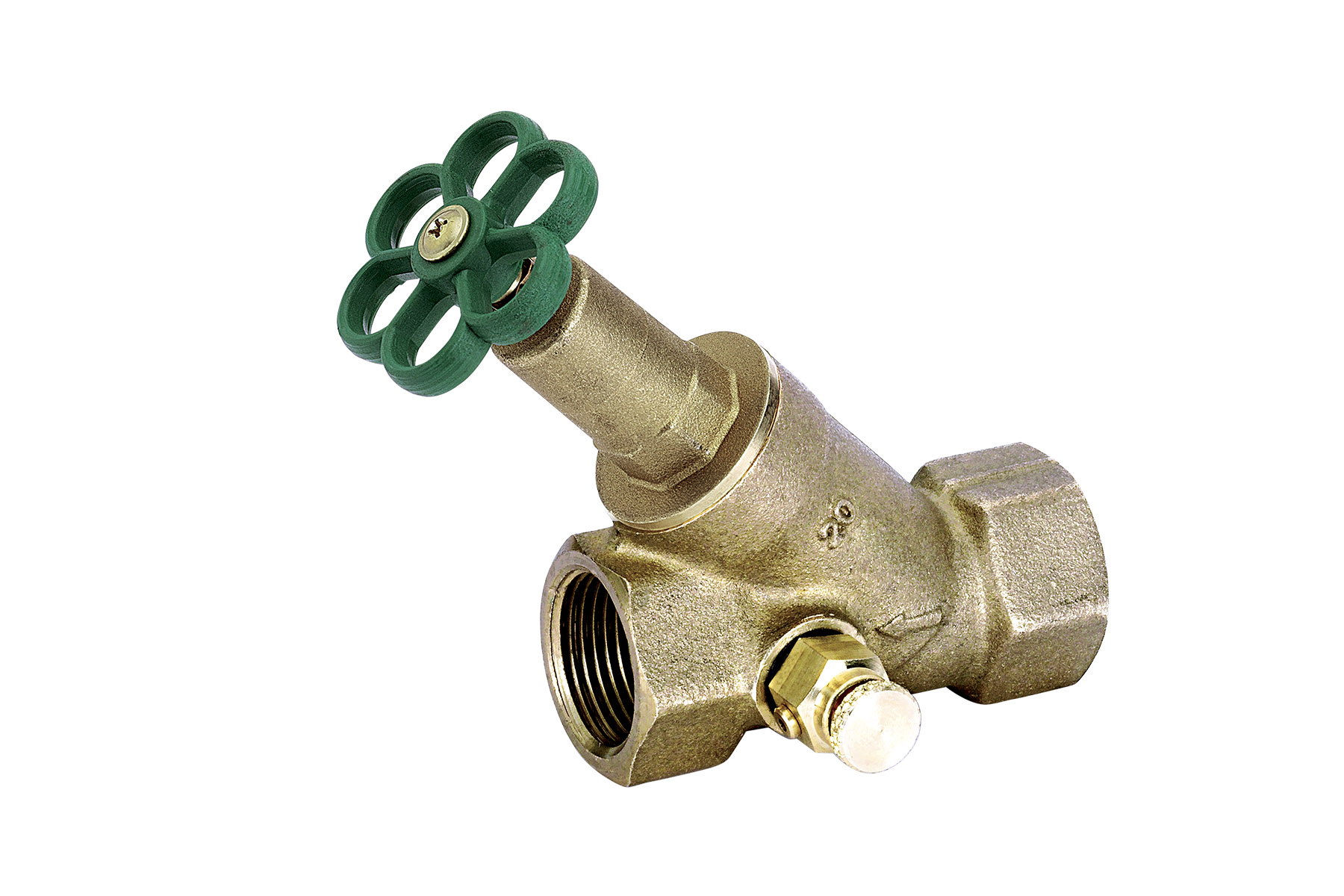 F/F angle-seat valve with fixed stem and with drain cock
Female thread EN10226-1 
Temperature range min 0°C - max +95°C
Valve suitable for distributing and interrupting fluids that are generally non-corrosive, compatibly with the valve materials.
Plumbing and heating systems and industrial sector are the ideal fields of application.
Valve produced according to German standards DIN 3502 and 3546 SECTION II.
The seat tightness is guaranteed by a EPDM PEROX seal, approved by KTW.  
Leave us a message and you will be contacted soon
* Required fields